Facilities
intelligent Service Management Center – iSMC
iSMC – Intelligent Service Management Center in Bengaluru, India, is an Integrated High Technology Center supporting InKnowTech Services. iSMC helps in setting up Dedicated Network Operations Center (DNOC) for our clients. It enables Remote Monitoring and Management of our clients' IT Infrastructure.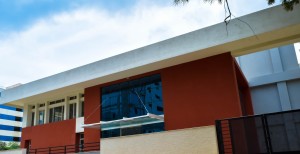 InKnowTech's Intelligent Service Management Center supports its entire Services delivery platform of Network Integration and Management. The center's focus is on state-of-the-art Networking Technologies in Network Management, Systems Management & Security Tools. The center is equipped with high-end servers for remote management and monitoring, firewalls, connectivity to Internet and IPLCs to its customer locations etc. The iSMC will provide Inter-operability, Staging & Simulation, Testing, and Operations before and after services are offered to its customers.
iSMC Activities involve:
24 * 7* 365 Technical Assistance using toll free lines
Power on Test, Simulation, and Testing Systems / Servers
Penetration Test on security domains
Firewall Installation and Simulation
Remote Monitoring & Management on Networks / Servers & Security Systems
IP VPN with Customers
iSMC has in-house tools and much more, including:
NMS Tools
Fault Report Management Systems – Dedicated In-House Tool
Security Systems Audit Tools
Remote Monitoring Devices with SNMP & Non-SNMP capabilities
Network Analyzers and Probes
Spectrum Analyzers & BERT Testers
Our cost advantage is based on:
India-based delivery
Process improvements
Advantage of Scale and Demand aggregation
Our core belief in continuous process and quality improvement practices, infrastructural advantages, focus on metrics and technology skills enable us to deliver services at reduced cost with service quality beyond customer expectations.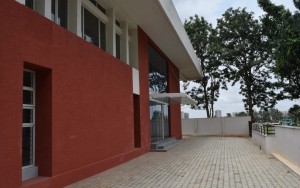 Our key support infrastructure includes a scalable, fault-tolerant Intelligent Service Management Center in Bengaluru, India. The facility is equipped with 24/7 multi-channel global communication access for voice and data.
We offer a broad range of communication and network monitoring and management services using a unique model of onsite, offsite and offshore methodology. Using a combination of best practices and tools, we monitor, manage and render support services for communication and network infrastructure.