Sanjay VP
Mr. Sanjay V.P is the Co – founder & CEO of InKnowTech. He has over 25 years of experience in Design, Deployment and Management of IT networks & solutions. Prior to InKnowTech, he was the Joint Director of Software Technology Parks of India (STPI), Bangalore. STPI is the nodal government agency regulating all outsourcing and software export from India.
He established the first integrated Network Operations Center to handle Service Management, Customer Care and Help Desk Management at STPI, Bangalore. He was also instrumental in initiating many e-Governance Projects for critical government departments like finance, education and planning. He is well travelled and has extensive relationships in the Telecom and IT Industry across the globe.
Sanjay holds an MBA in Operations and a Bachelor's degree in Engineering from the University of Mysore apart from attending many courses and programs globally on IT and Network strategies.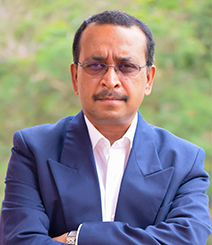 Mahesh Basappa
Mr. Mahesh Basappa has over 26 Years of Industrial experience in Strategic Planning and Organizational Development with good amount of exposure to the Statutory Policies and Procedures of Govt. of India including departments related to IT Industry. At InKnowTech, he is responsible for the achievement of strategic business and other organizational objectives.
He also takes care of the management of the organization and overseeing the functions of Finance, Admin & Human Resources. Prior to InknowTech, he was the Additional Director at STPI Bangalore (A Govt. Of India organization) for more than 13 years. At STPI, he was heading the Industry promotion division and supported the growth of the IT Industry in India. He was instrumental in promoting secondary cities in Karnataka like Mangalore, Hubli, among others which made them attractive destinations for investment.
Mahesh holds a Bachelor's degree in Engineering from University of Mysore.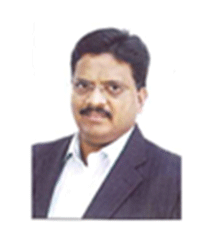 B.V. Naidu
Mr. Naidu brings over 26 years of rich experience. He has been actively engaging with the Industry, Government Departments and Academic Institutions in creating a Techno-Economic Ecosystem in Bangalore.
Mr. B.V.Naidu is the Chairman of InKnowTech. Till recently, Mr. Naidu was the Group CEO at VANPIC Projects. Prior to this, he served as the Managing Director at SemIndia and at Fabcity. He has played a seminal role in the growth of the IT Industry in India in his capacity as Director of Software Technology Parks of India, Bangalore and Hyderabad.
He is very proactive in the industry as a founding member of the Indian Institute of Information Technology, a member of the Karnataka Chief Minister's Task Force on Information Technology, Founding Director of Karnataka IT fund, and currently, as the Chairman of India Semiconductor Association (ISA). He facilitated the growth of software exports from less than $ 8 million from 13 companies to over $ 11.0 billion from more than 1800 companies in Bangalore by 2007.
He was successful in creating an efficient non-bureaucratic Govt. organization with corporate efficiency.Many revenue generating initiatives like the International Communication Services, Internet Services, Data Centre, Disaster Recovery Centre and High – End Consulting assignments were a success. During his tenure at STPI, Mr. Naidu was instrumental in breaking the monopoly of VSNL by creating an alternate international communications carrier for the IT industry.
Mr. Naidu holds a Masters Degree in Electronics (Applied Electronics) from Madras Institute of Technology, and Bachelor's degree in Electronics & Communication, from Andhra University.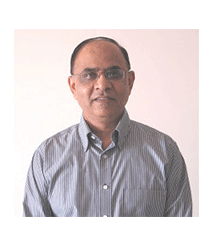 Nagendra Satyan
Mr. Nagendra Satyan is an independent Business Mentor and Coach, bringing over twenty five years of experience in IT and Management Consulting and another eight years in industry. In his previous corporate assignment at EMC India, he led the engineering organization as Vice President and GM. He built it from a 20-member team to a 1500-member strong team, covering all the product lines. Prior to joining EMC, Nagendra was the Managing Director at Sanware Storage Solutions, Country Manager at Accelerated Networks India, COO at Princeton Consulting, India, President at Network Programs, Bangalore and Head of Management Consulting at Tata Consultancy Services, Bangalore.
His experience in IT spans the areas of starting up and management of large multi-national software organizations, steering them through establishment, growth and building multi-site software project execution and delivery capabilities. His experience in consulting spans the areas of strategic planning, organizational structuring, management systems and processes, diversification and investment strategy and mergers and acquisitions.
Prior to branching out as an independent Business Mentor and Coach, in his role as COO at MentorSquare, he played a key role in establishing the entity and worked closely with a large number of small and medium enterprises across India, Singapore and Malaysia. The emphasis in all engagements was to help transform organisations from their current level of growth and achievement to substantially higher levels, working on business strategy, structure and processes.
Nagendra is an Engineering graduate from the Indian Institute of Technology, Kanpur , and holds an MBA from the Indian Institute of Management, Bangalore.